Electronics
---
Bose Lifestyle 20 Series Music System Repair - CD Magazine Won't Eject or CDs Won't Play
- Your Bose Lifestyle 20 CD magazine will not eject and you just hear a buzzing noise as the CD magazine tries to eject or you are unable to play CDs that are in the unit.
This repair should be compatible with other Bose Lifestyle Series Music System units that have this same look and body style, if in doubt, just email dharrison@AnyoneCanFixIt.com and inquire about your specific unit.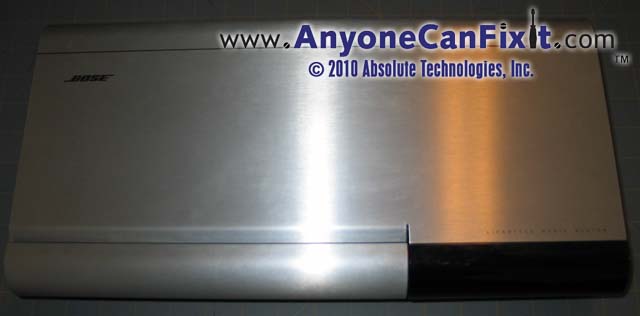 Figure 1 - Bose Lifestyle 20 Series Music System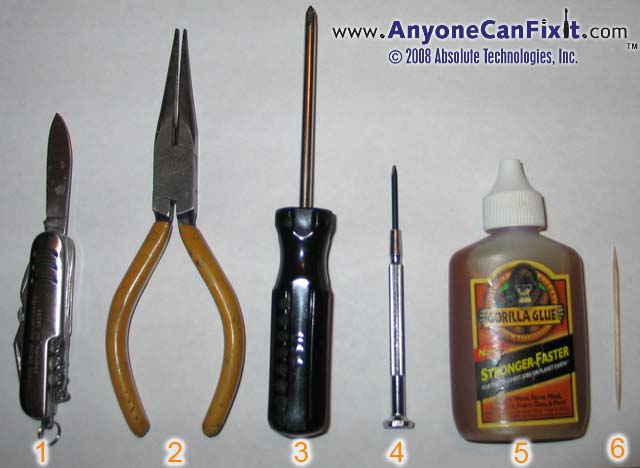 Figure 2 - Supplies Needed for the Bose Lifestyle 20 Series Music System CD Repair
1. Knife (or some sort of flat blade)
2. Needle Nose Pliers
3. Phillips screwdriver
4. Small Jeweler's screwdriver
5. Gorilla Glue (or similar...maybe super glue).
6. Toothpick (or some sort of stick)
This is a relatively easy fix that anyone would be able to perform. With all the supplies together, it should take you about 20 minutes to complete.
$19.99 for Repair Instructions on the Bose Lifestyle 20 Music System with CD Magazine and Eject Issues
If these repair instructions don't help you get your Bose unit fixed, we'll refund your payment...all instructions money back guaranteed!
NOTE:
Your login and password will be immediately sent to the email address that is registered with your PayPal account. If this is not the proper email address you want the login and password sent to, please send a note with the proper email address, however, there will be a delay as the email will have to be manually processed. If you want to avoid any delay, make sure your PayPal email address is correct.
MAKE SURE YOUR EMAIL IS CURRENT AND CORRECT IN PAYPAL TO AVOID DELAY ON DELIVERY OF YOUR LOGIN AND PASSWORD.
If you realize that it was not current when you confirmed your PayPal contribution, please send me an email (dharrison@AnyoneCanFixIt.com)

NOTE: Microsoft's Outlook Express is sometimes set not to allow viewing of attachments due to security issues (this may have been set automatically without your knowledge by Microsoft). If you are unable to read the attachment that is automatically sent to you once you donate via PayPal (or you do not see an email reply within 10 minutes), try this: In Outlook Express click Tools, Options, Security and uncheck the box by "Do not allow attachments to be saved or opened that could potentially be a virus". You may re-enable this once you have the chance to get your login and password from the email attachment that is sent.
If you have a yahoo.com email address, make sure to check your spam folder...seems like yahoo.com likes to stick my emails in there.

Or, if you don't use PayPal, then your payment can be sent to:
Absolute Technologies, Inc.
Attention: Bose Lifestyle 20 Series CD Repair
PO Box 601
Holly Springs, NC 27540
Please include your email address so that your access can be emailed to you.
If you are having the problem with your Bose Lifestyle 20 Series Music System not having the display light up, drop me a line at dharrison@AnyoneCanFixIt.com ...I may have a fix for you that has not been documented at this time (but will be once I see a big enough demand for it).

What People Are Saying about this Repair...
Hello D. Harrison,
I bought the fix for the CD changer and couldn't be happier. Thanks so much for making your wisdom available to the masses. Even though we've had the Bose Lifestyle 20 system for over 10 years we really never use the CD. Since I was having a Christmas Party, I decided to load it up and play it during the party. Well, it quit on the 2nd CD. After contacting Bose support I was totally disgusted because they said they quit making parts over 5 years ago and they were unable to accept us returning the unit to them for them to fix. But they were willing to give us a 50% discount on a new $2495 system. Isn't that just lovely of them??!!! I promptly got on Ebay to see if anyone was selling their old unit and your AnyoneCanFixIt came up. I wish I could say a thousand Thank You's for saving us so much money. The pictures were awesome and the directions were too, especially for me because I'm a visual learner. It was exactly as you described. I already recommended your site to other friends and will continue to do so every chance I get.

Again, what a blessing you are to share you information with those of us who can't stand to pay others for what we can fix ourselves, and for saving us tons of money from having to buy more equipment.

Sincerely,
Margaret Lehman - marglehman@NOSPAMcomcast.net (remove NOSPAM for a valid email address)

Dear Anyone Can Fix It,
Can't thank you enough for your help in solving my problem for my Bose Lifestyle Model 20. Not only that I saved a lot of money, It gives me a great pleasure of listening to my favorites music thru my Bose Lifestyle Stereo.

Your simple and precise instructions of how to fix it made it easier for myself to solved the problem. It made me feel good that I have done something that I never expected in my whole life.

Thank you again and I wish you the best for your future endeavor. Nice doing business with you.

Sincere yours,
Jo-Ann B. Pajarillaga - jo.pajarillaga@NOSPAMyahoo.com (remove NOSPAM for a valid email address)
Elizabeth, NJ

Bose Lifestyle 20 Series Repair - CD repair....
Duane - THANK YOU! As I noted in my previous email, BOSE response to my stuck CD magazine was 'less than helpful'. Basically, I was told that since this is an older product, they no longer offer service and the only choice that I had was to pay $1,499 for a replacement unit. Spending $19.99 for your instructions seemed a bit more reasonable.

I have to tell you how much I enjoy your style of instruction. The pictures are clear (and exactly matched what I found as progressed) and the written instructions were precise (and sometimes quite humorous!). I sincerely appreciate the caveats that you added regarding the spring, face plate and door cover. I was able to 'disassemble' and repair my Bose unit within the 20 - 40 minute time alloted.

It is working perfectly and my husband was suitably impressed.

Please feel free to use this testimony on your website - I can't thank you enough!
Jamie Butler - your new biggest fan.
jameson_55@NOSPAMhotmail.com (remove NOSPAM for valid email address)
Another satisfied customer...
Duane,
The money paid to fix the Bose was well worth it. Bose wanted $300 to fix it.

I just finished fixing the Bose system for my friend. He and his wife were so pleased. The fix worked perfectly. Thanks so much.

John Crawford - Saginaw, Michigan
pelikan2@NOSPAMchartermi.net (remove NOSPAM for valid email address)
---
If you have already paid for your access, here is the link to access the repair instructions (you must have the username and password that was set up for you...you should have gotten this in an email upon receipt of payment):