Electronics
---
Maxtor OneTouch 4 500GB External Hard Drive Repair and Data Recovery
If you purchased a Maxtor OneTouch 4 500GB External hard drive, you will likely experience its failure within a year of it's purchase. While the drive is under warranty, the problem with sending it off for repairs, you will lose the data that is stored on the drive unless you pay you pay a data recovery fee to Seagate (Seagate is the company the sells these drives and warranties them) which typically runs beyond $1000!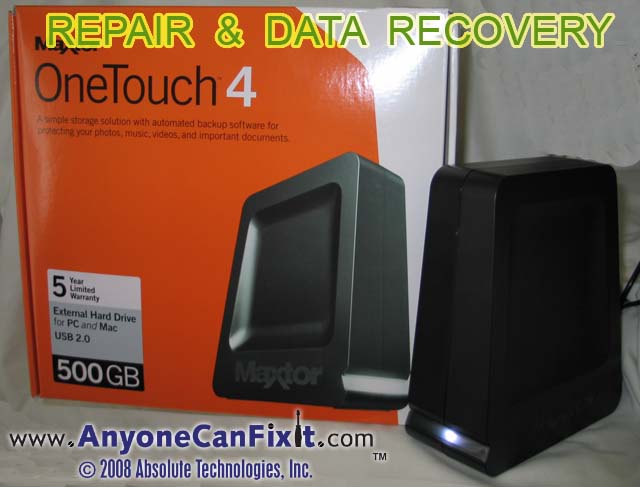 Figure 1 - Maxtor OneTouch 4 500GB External Hard Drive
We are currently repairing these drives, including the data recovery, for $179.99. If the problem with your drive is that white light (LED) on the front panel has gone blank and your computer can no longer read or write to and from it (your computer will not be able to see the hard drive at all), then this repair is for you. Note, if you have dropped or had a hard shock to your drive while it was operating, this repair is NOT for you (we are unable to repair a drive that has been damaged from a fall or hard shock).
You do not have to loose all your data (those precious digital photos or digital movies) on the external hard drive or pay some extreme price to recover your data. For $179.99 your drive will be restored along with the data on it. Typically the unit will be repaired and shipped back within 48 hours of receipt. Return shipping is included in the price.
Again, this repair is for those units that appear to have died and is not operating...the computer does not recognize the external hard drive when it is properly connected.
If for some reason we are unable to repair your drive, we will ship it back to you at no charge.
You can pay for your repair with PayPal or any major credit card once we contact you that the repair is completed (or you may include a check with your hard drive shipment). :
Absolute Technologies, Inc.
Attention: Maxtor OneTouch Repair
PO Box 601
Holly Springs, NC 27540
Please include your email address so that we may promptly contact you regarding the status of your repair.
If you are interested in this service or if you have any other questions, please contact us at dharrision@anyonecanfixit.com.
$179.99 Repair of Maxtor OneTouch 4 External Hard Drive Repair Payment
---
Advertisements