Household
---
Refrigerator Warm, but the Freezer is still Cold
There is a line of Maytag and Whirlpool refrigerators that have a problem that develops quite frequently in their French Door type of refrigerator freezer. The problem is that the refrigerator will all of a sudden stop cooling and become warm (like 55o degrees or warmer), however the freezer section will still be cold. These refrigerators may be labeled as other brands (

like Amana, Kenmore, Kitchen Aid, Galaxy, Inglis, MayTag, Roper, and Admiral)

, but basically, itís the type of refrigerator with the French doors on top and the freezer drawer on the bottom. While this problem may appear on other type of refrigerators, these instructions will take you step by step through the repair process, with plenty of pictures and explanations. Other refrigerators may be repaired in a similar fashion and you will find these instructions useful, however these instructions will be step by step with detailed pictures and explanations on the French door configuration as shown in the figure below.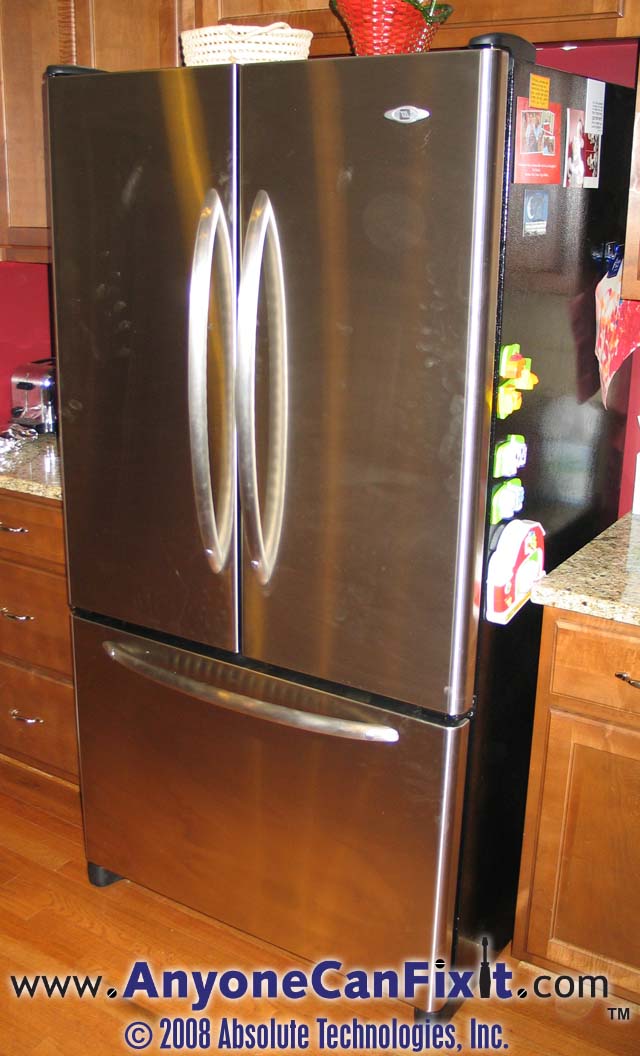 Figure 1 - Problematic Maytag French Door Refrigerator Freezer with
Typical Problem: Fridge Warm, Freezer Cold
This particular Maytag refrigerator model number is MFD2561HES and was made in 2005. Your model number, though, may differ if you have the same type of refrigerator with other options (other model numbers may have options such as a water dispenser, etc.) and you will find that these instructions will apply to the other model numbers. If you get these instructions and then find your refrigerator is nothing like the instructions, let us know so that we may make things right for you.
These instructions will work if your refrigerator is warm but the freezer is still keeping cold. If you are having this condition and when you open the bottom freezer drawer and then hold the button in, as shown in the figure below, then you would normally hear a hum of a fan INSIDE the freezer compartment when you push this button in (note, you may hear a fan from the back of the unit...that is fine, but if you don't hear the hum of a fan within the freezer compartment, then there is a problem).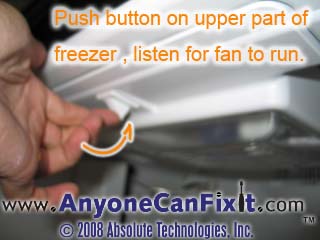 Figure 2 - Push Freezer Drawer Button In to Listen for Hum/Whirl of a Fan within the Freezer Compartment

If you are not hearing the hum/whirl of a fan inside the freezer compartment when you hold in this button, then these instructions are for you! If you hear a fan in the back on the outside of the refrigerator, that is fine...but without a humming sound from within the freezer compartment, then you need this fix (there are two fans on this refrigerator...one that is outside and can be heard easily from the back of the refrigerator, and another inside the refrigerator/freezer section). You might also note frozen condensation on the bottom back panel of your freezer if you remove the bottom drawer and look at the very back bottom.
These instructions are available for $19.99. The cost for this repair by a local appliance repair service would likely be a minimum of $280 dollars...more likely $350 or more. With these instructions and a part for about $35 (and we'll tell you where you can go locally to get the part for same day repairs or order via the internet), you will be back with a cool refrigerator for a total cost of about $50 and the pride of fixing it yourself...saving yourself approximately $300! If you can't fix your refrigerator with these instructions, let us know (you fix it or your money back...guaranteed).
Here are the only tools you will need for this repair: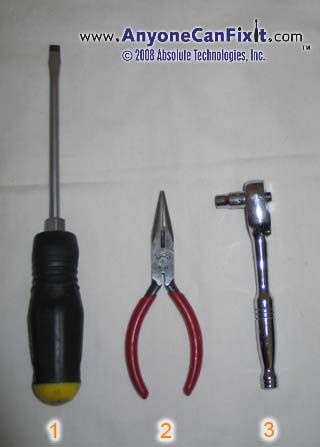 Figure 3- Tools Needed for Warm Fridge Repair
1. Screwdriver
2. Needle Nose Pliers
3. Socket wrench 1/4"
The only other part you will need is a part that you may get from your local appliance parts store (or order via the internet if you don't have a local appliance parts store). Within the instructions you will be directed how to get this part, either locally or by ordering on the internet. This part should cost about $35.
Time For Repair:
Mechanically Inclined - 20 minutes
First Timer - 60 minutes

This is a low challenge repair...anyone with the ability to use the tools shown in Figure 7 and with the instructions should be able to repair their refrigerator.

Cost to do it yourself (if you already have the tools): About $54.99 ($35 for the part + $19.99 for the instructions).

Cost to Repair by Repairman: $280
Savings: $225.01
Click on the icon below to purchase these instructions using PayPal (which will take major credit cards):
$19.99 for the Repair Instructions for the Warm Refrigerator Problem
(Guaranteed to help you easily fix your refrigerator, with detailed step-by-step illustrated pictures, or your money back!)
NOTE:
Your login and password will be immediately sent to the email address that is registered with your PayPal account. If this is not the proper email address you want the login and password sent to, please send a note with the proper email address, however, there will be a delay as the email will have to be manually processed. If you want to avoid any delay, make sure your PayPal email address is correct.
MAKE SURE YOUR EMAIL IS CURRENT AND CORRECT IN PAYPAL TO AVOID DELAY ON DELIVERY OF YOUR LOGIN AND PASSWORD.
If you realize that it was not current when you confirmed your PayPal contribution, please send me an email (dharrison@AnyoneCanFixIt.com)

NOTE: Microsoft's Outlook Express is sometimes set not to allow viewing of attachments due to security issues (this may have been set automatically without your knowledge by Microsoft). If you are unable to read the attachment that is automatically sent to you once you donate via PayPal (or you do not see an email reply within 10 minutes), try this: In Outlook Express click Tools, Options, Security and uncheck the box by "Do not allow attachments to be saved or opened that could potentially be a virus". You may re-enable this once you have the chance to get your login and password from the email attachment that is sent.
If you have a yahoo.com email address, make sure to check your spam folder...seems like yahoo.com likes to stick my emails in there.

Or, if you don't use PayPal, then your payment can be sent to:
Absolute Technologies, Inc.
Attention: Warm Refrigerator Repair
PO Box 601
Holly Springs, NC 27540
Please include your email address so that your access can be emailed to you.

---
Link for Access for Warm Refrigerator Repair
If you have already paid for your access, here is the link to access the repair instructions (you must have the username and password that was set up for you...you should have gotten this in an email upon receipt of payment):